Mr. X Nightmare DLC: out July 15th 2021!
Soundtrack
Physical Editions
Please note that pre-orders close on Sunday, May 10 at 11:59 Eastern Time. ­
As a result physical edition won't be available for 2-4 months after the pre-order window closes.

« We've heard you loud and clear. Streets of Rage 4 Classic Editions for both PS4 and Switch will now feature a Genesis/Megadrive reversible cover » (Details)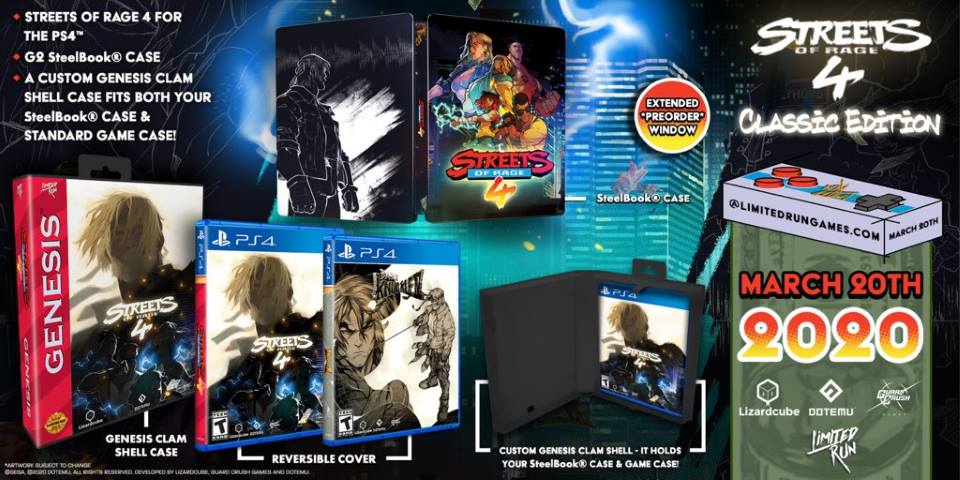 Merge Games (USA, EUR):
Signature Edition + Regular editions (Xbox, PS4, Switch, PC) available from retailers from July 30th.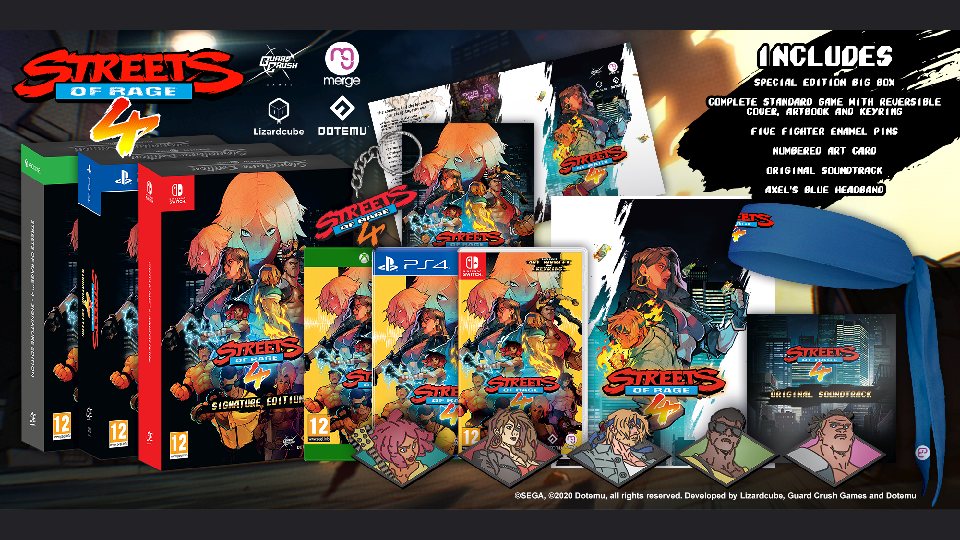 3GOO (Japan): 『ベア・ナックルIV スペシャルエディション』 (Switch, PS4)
Available from retailers from July 30th.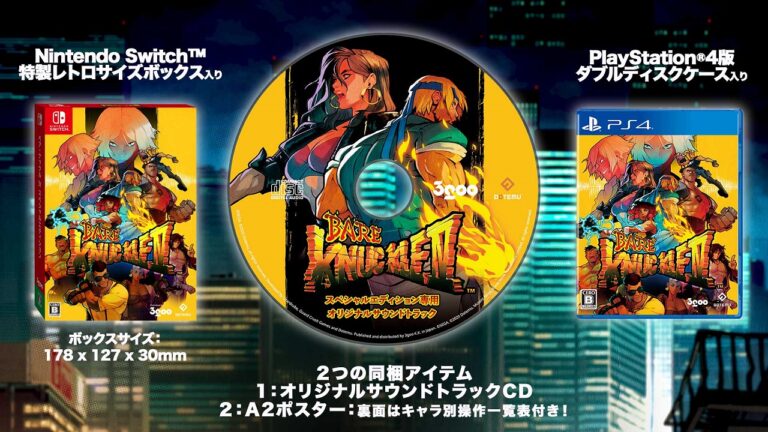 Content Creators, Assets & Social medias